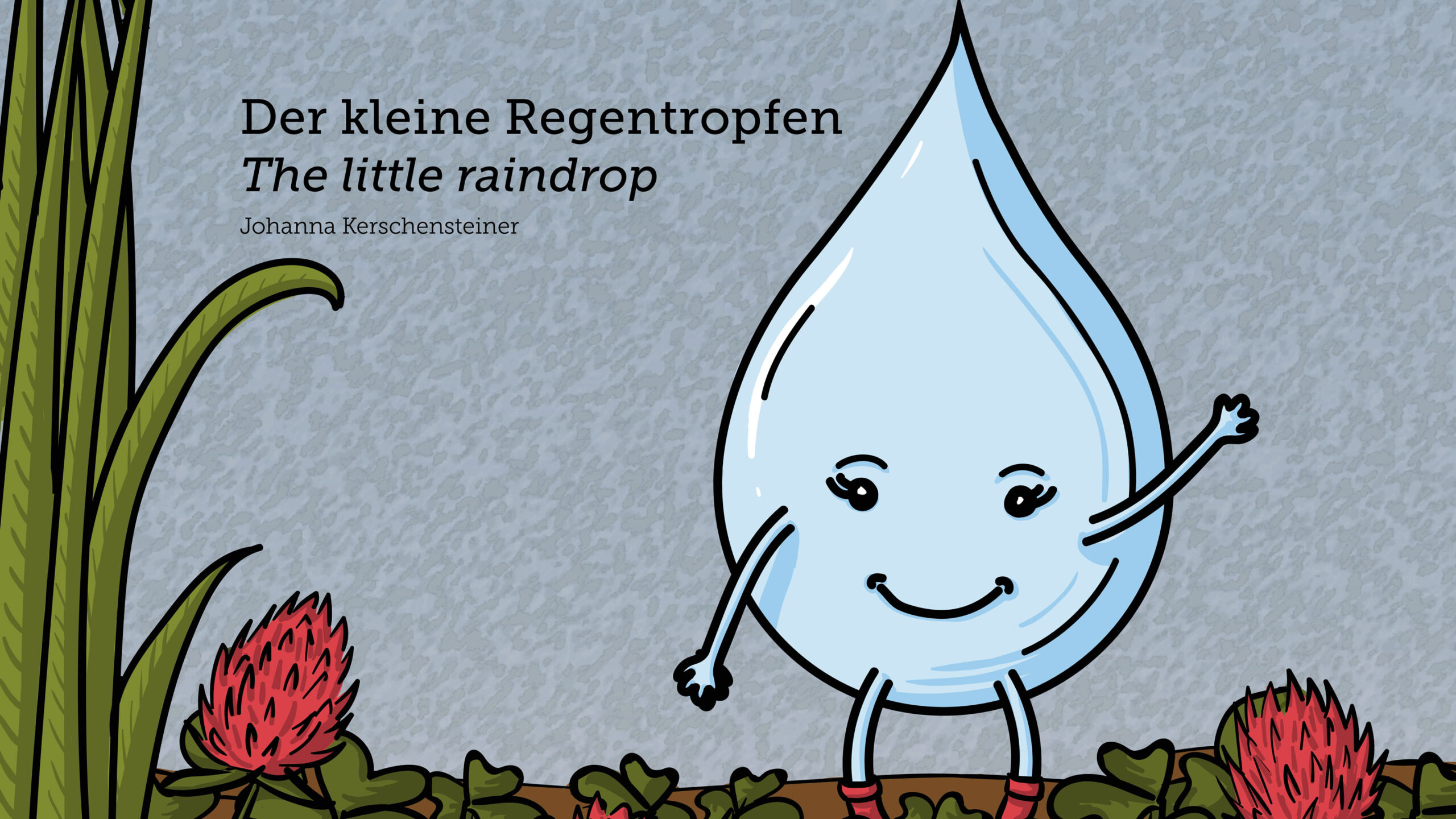 The little raindrop/Der kleine Regentropfen is a bilingual (english-german) children's book.
The story of the little raindrop was written by Lena Kerschensteiner (my younger sister) when she was 7 years old. I took the story and illustrated eleven pages which I turned into a printed book.
This project is also my bachelor thesis for the University of Applied Sciences Joanneum in Graz.
Find this project on Behance – Ilustrations and book originated between June and August 2018