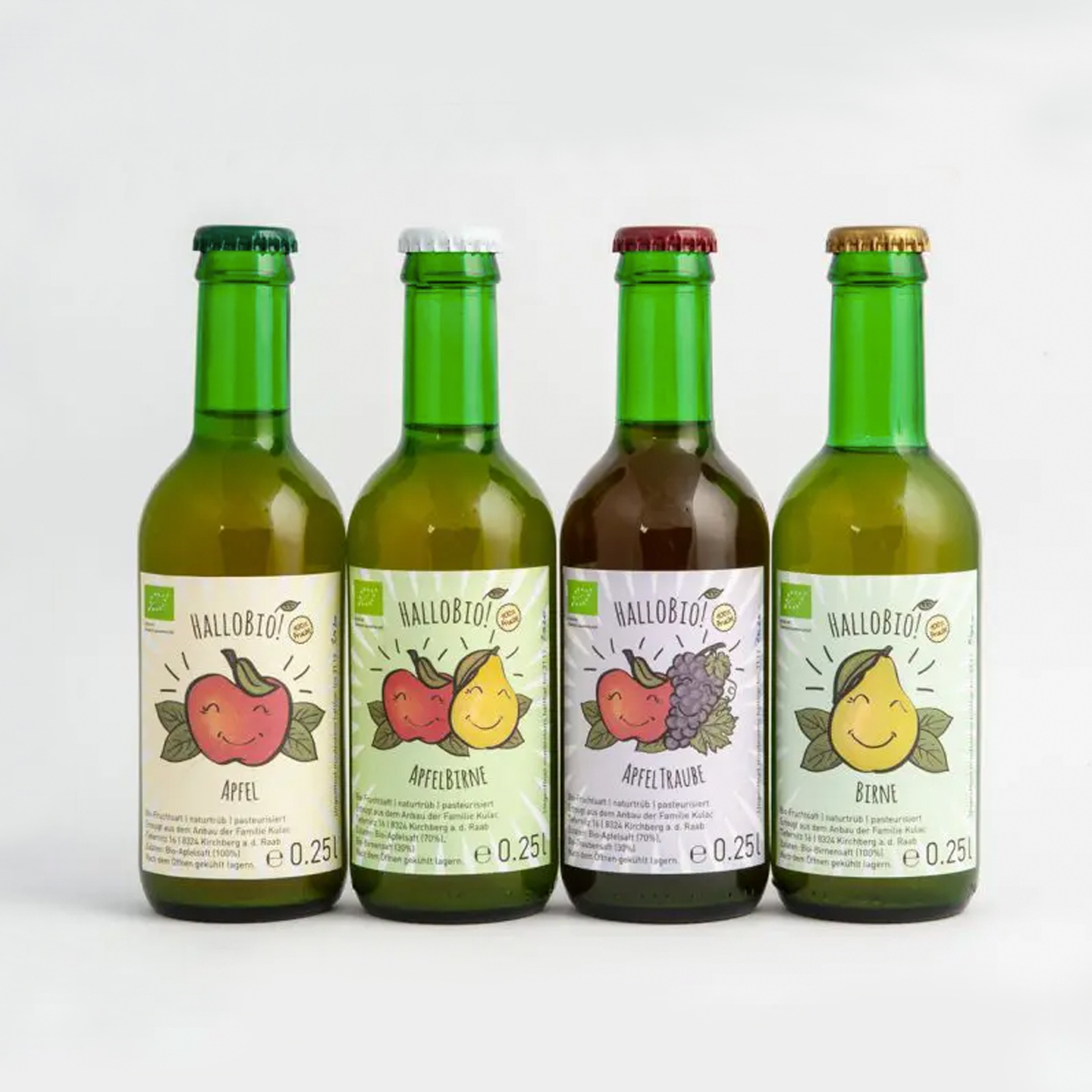 This is a project I did during my internship at Kufferath Ges.m.b.H based in Graz. I decided to give the products a fresh look with cute illustrations I made. They offer the flavours apple including different sorts of apples, pear, cherry and grape as well as some mixtures from these fruits.
Later there were even more sorts of fruits illustrated as well as glasses and stand-up print displays designed.
Originated in Mai 2018
Photos by Kufferath Ges.m.b.H.
All rights reserved © Johanna Kerschensteiner