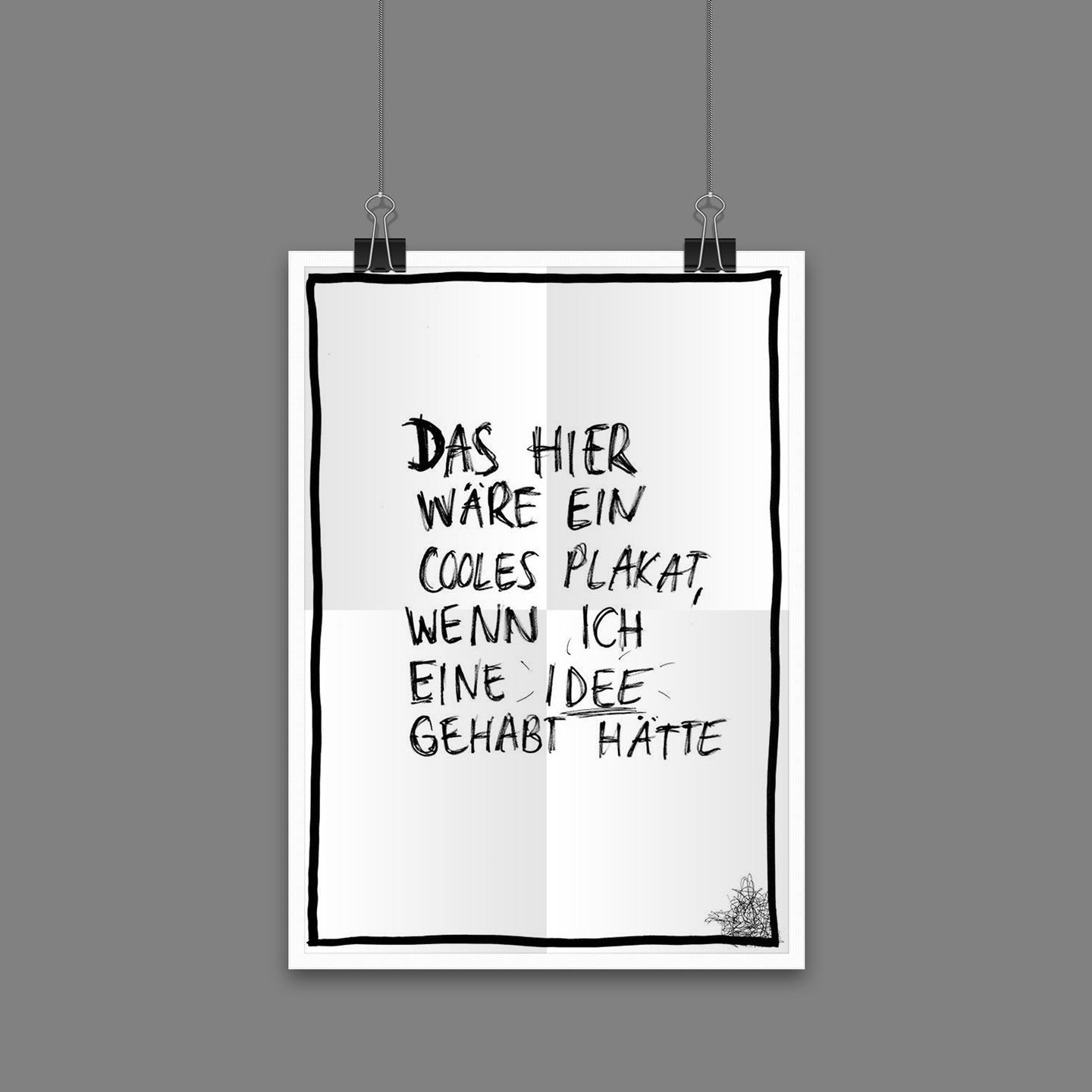 DENKBLOCKADEN
This was a project I did at university. The task was to create something that had to do with "design" and "borders". My colleague Christina and I decided to make an animation video about "Borders during the creative workflow".
Therefore we did an online survey for research on the topic and then collected the data. We came up with the most popular borders and decided to find some solutions to the problem. Our results are shown in the video clip.
I did the poster, most of the illustrations in the video and was responsible for the sound and for cutting the video.
This project was created in teamwork with Christina Schnitzer.
Poster and Video originated between June and July 2017
All rights reserved © Johanna Kerschensteiner